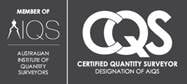 Brisbane Tax Depreciation 
Get the experts on your side today. Summit Quantity Surveyors is a specialist firm that offers Tax Depreciation Services to Brisbane's property market. We understand the challenges involved in making an accurate assessment of the cost of constructing a building. Our company's skilled and knowledgeable team are here to furnish you with the facts you need to undertake these estimates accurately, efficiently and cost-effectively.
Brisbane is a growing city with new developments beginning every day. Ensure that a Summit team-member is on hand to help you with expert advice informed by years of real-world experience. Stretching from Caboolture to the North, Springwood to the South and all areas in between we are well positioned to complete your Tax Depreciation Report on your Brisbane investment property.
Tax Depreciation Fee Proposal
We service Brisbane, Gold Coast, Sunshine Coast, Townsville, Cairns, Sydney & Melbourne.
Please fill out the form below to obtain an obligation free fee proposal on your investment property or any of our other services.
Gold Coast Office
21 Tipuana Drive, Elanora, 4221
Brisbane Office
56 Montclair Street, Aspley, 4034
ABOUT SUMMIT
For over 25 years, Summit has earned an enviable reputation as one of the industry leaders in the field of Tax Depreciation and Capital Allowance schedules.
Read about us
OUR SERVICES
Construction Finance Reports
Valuations of Work in Progress Reports
Body Corporate Sinking Fund Reports
Replacement Cost Valuations
Builder's Quantities
Cost Planning and Estimating Services
CONTACT US
Summit Quantity Surveyors
Queensland-Wide Phone 1300 786 367 | info@summitqs.com